Creating Chapters
Once a new book is created click on the edit button next to the title of the new book on your Dashboard to open the book's editing page. You can also access an edit button from the book info page.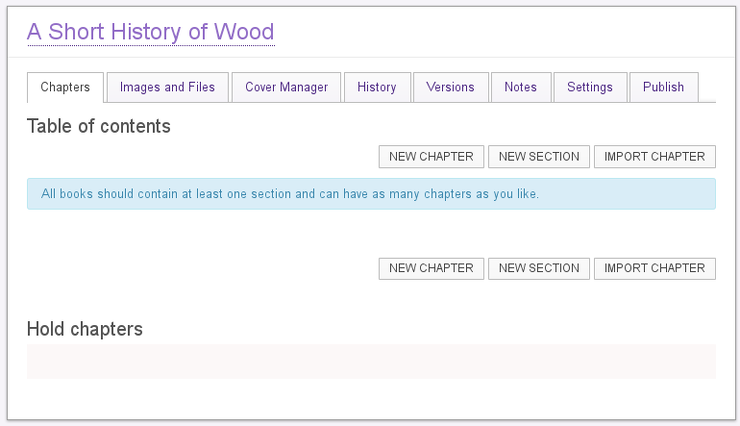 You will see the book open on the Chapters tab. This page is divided into two areas, the top area is the Table of contents and the bottom area is called Hold chapters. Any chapter residing in Hold chapters will not be included when you publish your book.
Creating a Chapter
In the Chapters tab on the editing page click on NEW CHAPTER at the top or bottom of the Table of contents.
The New chapter window opens. Enter the Title of your new chapter and click Create chapter.