Importing and exporting themes
Themes control the look and feel of your Newscoop publication. Each publication has its own theme, containing a set of templates created by your web developers. Themes for Newscoop are available to view on http://themes.sourcefabric.org/ and download from the https://github.com/newscoop/ site. These themes can be adapted for your own website using the instructions in the Newscoop 4 Cookbook.
A new theme can be added to Newscoop by clicking the Import theme button on the Theme management page, which is found on the Configure sub-menu.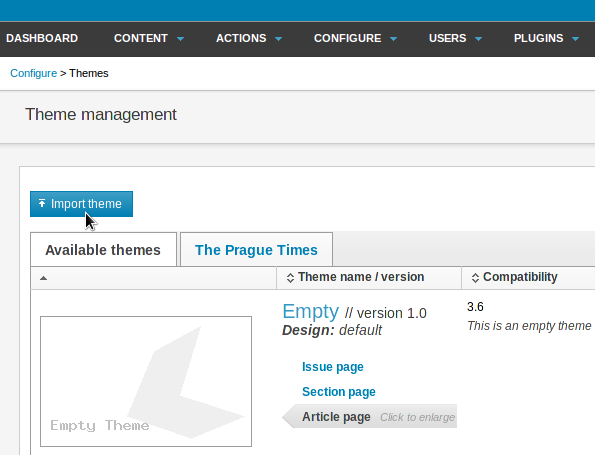 This action opens a dialog box which enables you to select a theme file from your computer. Click the Browse button to locate the theme's zip file, then click the Import button.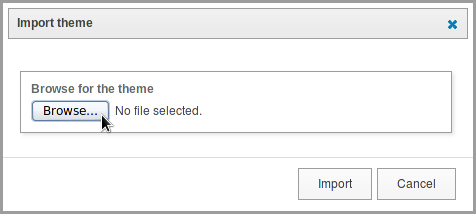 Newscoop should report that the import was successful.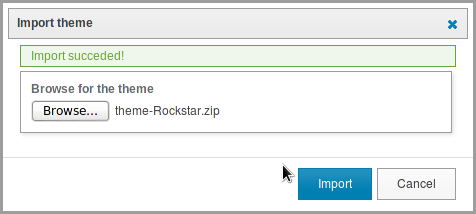 The new theme should now be displayed in the table on the Theme management page.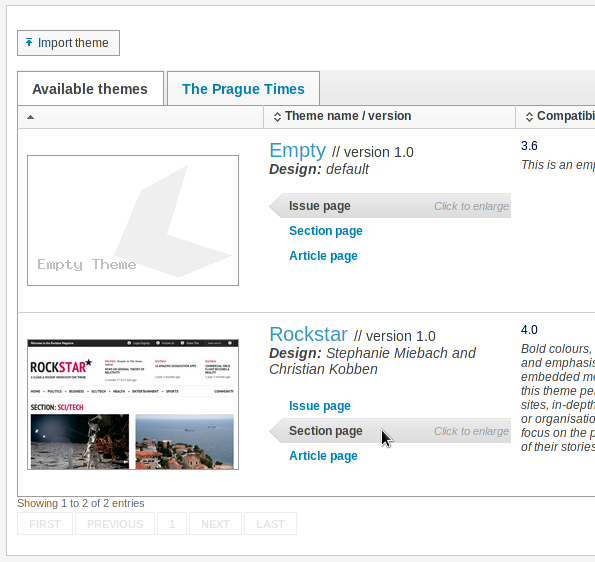 To export a theme, click Actions on the right side of the table row for the theme you have chosen to export, then click Export (zip) from the pop-up menu. Your web browser will then download the zip file to your computer.