Installing plugins
Once new plugins are downloaded to your computer, they can be uploaded to your Newscoop server. Plugins must be uploaded to the Newscoop server in .tar archive format. In the Newscoop administration interface, click Plugins on the main navigation menu, then Manage Plugins. This page lists the currently installed plugins. See the chapter Using plugins for details of each plugin available.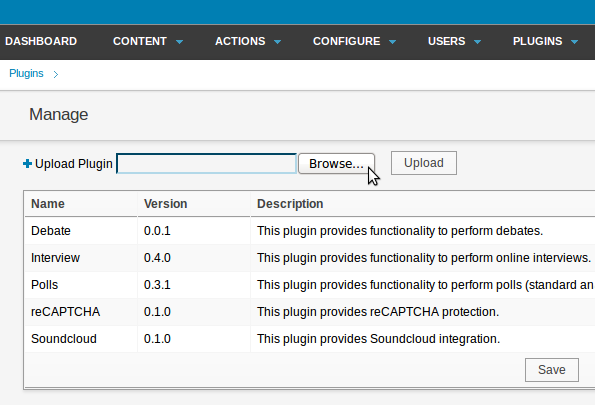 Click the Browse button to select the new plugin from your computer, then click the Upload button. Once a plugin is correctly installed, you will be able to administer it using separate entries on the Plugins sub-menu.

On the right side of the Manage Plugins page are check boxes which can be used to enable or disable each plugin. The red x icon enables you to delete a plugin from your system.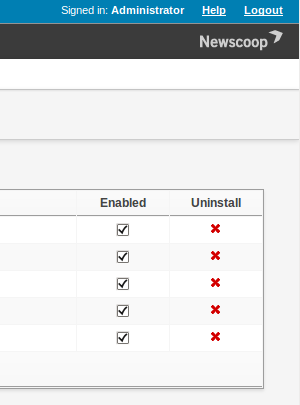 Plugins require support in your publication's templates in order to work. Each plugin includes sample templates for your theme designer to either copy and paste, or to use as a guide for their own template code.